The Top 5 Games of 2020
2020 has been a difficult year for everyone. Thanks Coronavirus. It also means that many games have either been delayed to the latter part of the year (Ubisoft), or into next year entirely. I still have a decent number of games on the Early Access list which are shaping up well, so there should be some good ones next year once they're done.
I found it quite strange that Ubisoft released their three major games all within five weeks of each other (Watch Dogs Legion, Assassin's Creed Valhalla and Immortals Fenyx Rising). Two of those made the top games of my year, so it's been a busy November/December running around collecting things in big open worlds.
Anyway, here's the list!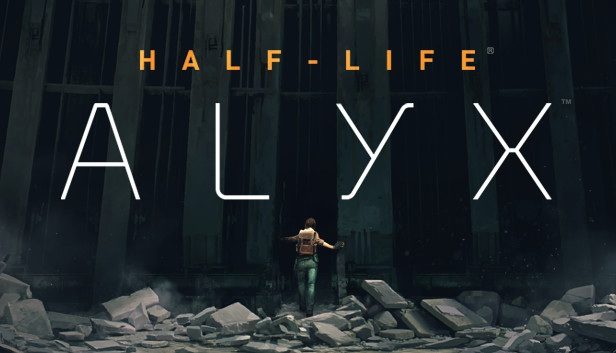 Half-Life: Alyx
When you first heard "Virtual Reality" & imagined what it would be like to actually be inside a video game, this is what you imagined. It feels like being inside Half Life universe and it's much scarier in VR. Yeah, head crabs are scary on screen but they look so small. Head crabs in this game are large, and dodging when one throws itself at your head, then turning around and wondering which box it's hiding behind is exhilarating. The sense of scale really has to be felt to be believed. Voice acting is top notch, cut scenes (which you're in, not just watching) and jump scares are masterfully done. There's combat, zombies, exploration, comic relief & storytelling. Easily the best game in VR.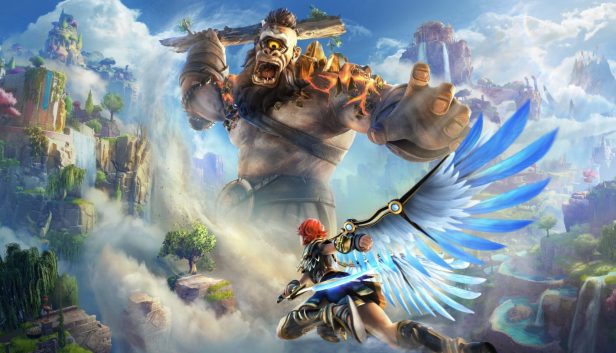 Immortals Fenyx Rising
If you thought Breath of the Wild was one of the best games ever, but wish it was running on proper gaming hardware and not a glorifed mobile phone, this is the game for you. From the makers of Assassin's Creed Odyssey, this is what they're capable of when given full freedom to build a high fantasy game instead of another franchise title. It's an unashamed mix of Assassin's Creed and Breath of the Wild that just works perfectly. I love the art style, and the whole game is very light hearted and humorous. There's an absolute ton of stuff to do, combat is satisfying and exploration is rewarding with plenty of puzzles.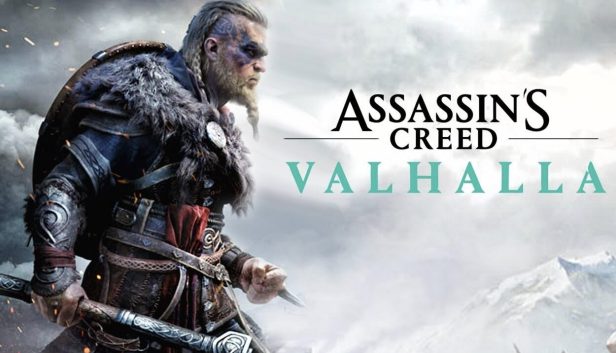 Assassin's Creed Valhalla
The more I play Valhalla, the more I love it. It started out as another typical AC game, but I'd actually compare it more to The Witcher 3 than other games in the series. Ok so it's not quite as deep in story as TW3, but I actually really enjoy the story in this game, and I couldn't tell you anything about what happened in Origins or Odyssey. The series is now fully rooted in open-world collectathon action rather than stealthy city assassins, but this one actually gets it right.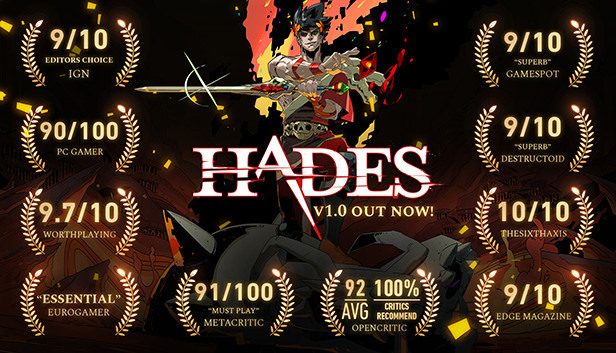 Hades
Hooray! Hades is out of the Epic exclusivity rubbish and available to everyone now. You play as Prince Zagreus (Hades' son) and you've decided to leave the underworld. This manifests itself as a roguelike with incremental upgrades using currency from each failed escape attempt. Each room you enter is different every time, and filled with increasingly difficult enemies. The gameplay is hard and heavily focuses on dodging and awareness. Animations are top-notch and the gameplay is really fluid.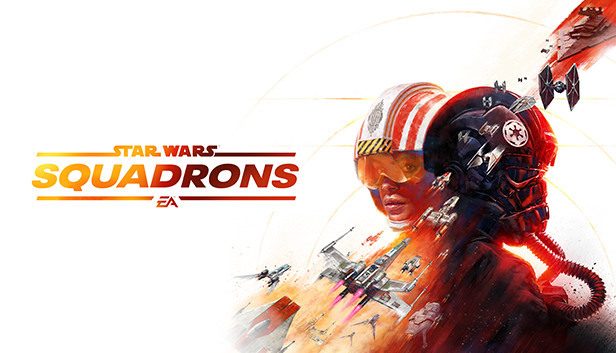 STAR WARS: Squadrons
This really makes you feel like a pilot in Star Wars. The sound design and the flying mechanics are brilliant. It feels so good flying around; especially in VR which is very immersive and works really well on a Valve Index. The single player experience is solid and a good way to learn how to play the game, but it's really about the multiplayer. At time of release, the multiplayer was severely hindered by bugs and poor matchmaking, but they've been working hard on it since then and it's now in a really good place.
2020 has been a weird one for gamers too; lots of releases were delayed as developers got used to working from home. So gamers have been playing through their backlog as the release calendar has been pretty sparse. We've also been looking forward to Cyberpunk 2077 constantly as it gets delayed and delayed and delayed. Rarely has a game had such an impact on all the other game releases; several games moved their own releases just so they don't come out at the same time as Cyberpunk.
Well, we all know how that turned out. You'll notice Cyberpunk is not only not number 1, it's not even in the top 5. Personally I've found that the bugs (gamebreaking and minor), development shortcuts and missing content have just been too much to be able to enjoy it. I have no doubt they'll fix the bugs (if they don't go bust), but I doubt they'll add back in the missing mechanics that were advertised over the last 2 years. I look forward to playing it eventually, once it's actually finished.